When you're searching for reliable local movers in Florida, know that our movers Boca Raton are here to make your move trouble-free. When you choose to relocate with the assistance of Moving Kings Van Lines, you will get the highest level of moving services. We will satisfy all your moving needs in a timely and cost-effective manner. We are proud of the number of our satisfied clients, that's why we invite you to join our sea of satisfied customers. With the expertise of our moving crews, your relocation will be smooth and stress-free. Don't hesitate and contact us to schedule your move.
Are you moving to Boca Raton? Feeling anxious and excited? Wondering what you will find there waiting for you? Have you still not decided on the best local movers Florida for your move? Well, worry not! It is perfectly normal to feel all these things during a move. The important thing is that you started researching. And lucky for you, we have the answers to these questions and more in today's article! First, find out why Moving Kings are the best movers Boca Raton has to offer! Then, discover this city in southeast Florida!
Good moving companies are thorough
One of the first things you will notice is that we do our job thoroughly. All professional moving companies Boca Raton has a need to be. When you invite our representative to your home for an on-site estimate, you can notice their professionalism. There are companies that offer to do estimates online, or their representative will take only a glance at your things. This is just wrong. How can anyone estimate everything you have just by giving it a glance?
But this is not where our work stops. We will plan your move with you in detail. We believe communication is another trait of a great moving company. This is why we work with clients to make a plan that benefits them. You will be aware of every single detail and the step of the move. This way, you can be prepared for it as well as we will be, which ensures a stress-free move!
Main Information
Area (sq mi)
31.34
Population
84,394
Density (per sq mi)
3,391
City Website
County
Palm Beach
Organizational skills are very important with movers Boca Raton
As a follow up to the last point, good organizational skills are also very important in order to plan a whole move. You simply cannot do it if you do not have people who can take a step back and look at the move as a whole, and then divide it into smaller parts that are easy to handle. We take pride in our skilled workers, so you can rest assured your move will be as smooth as possible.
All movers Boca Raton need to have organizational skills for packing your things, too. If you have ever packed a suitcase, you will know. Now, instead of a suitcase, imagine packing your whole house. This can be an obvious tell of how much experience in this you need. And Moving Kings has it.
Experienced movers Boca Raton
Another important thing all moving companies in Boca Raton need to have is the experience. It's great to have all the equipment and staff, but without proper experience, there is a window for things to go very awry. Our movers are experienced in moving both houses and offices around Florida. Because of this experience, we know the right ways to pack your things, as well as where to go. Also, our movers Boca Raton will gladly discuss these with you in detail during our planning phase.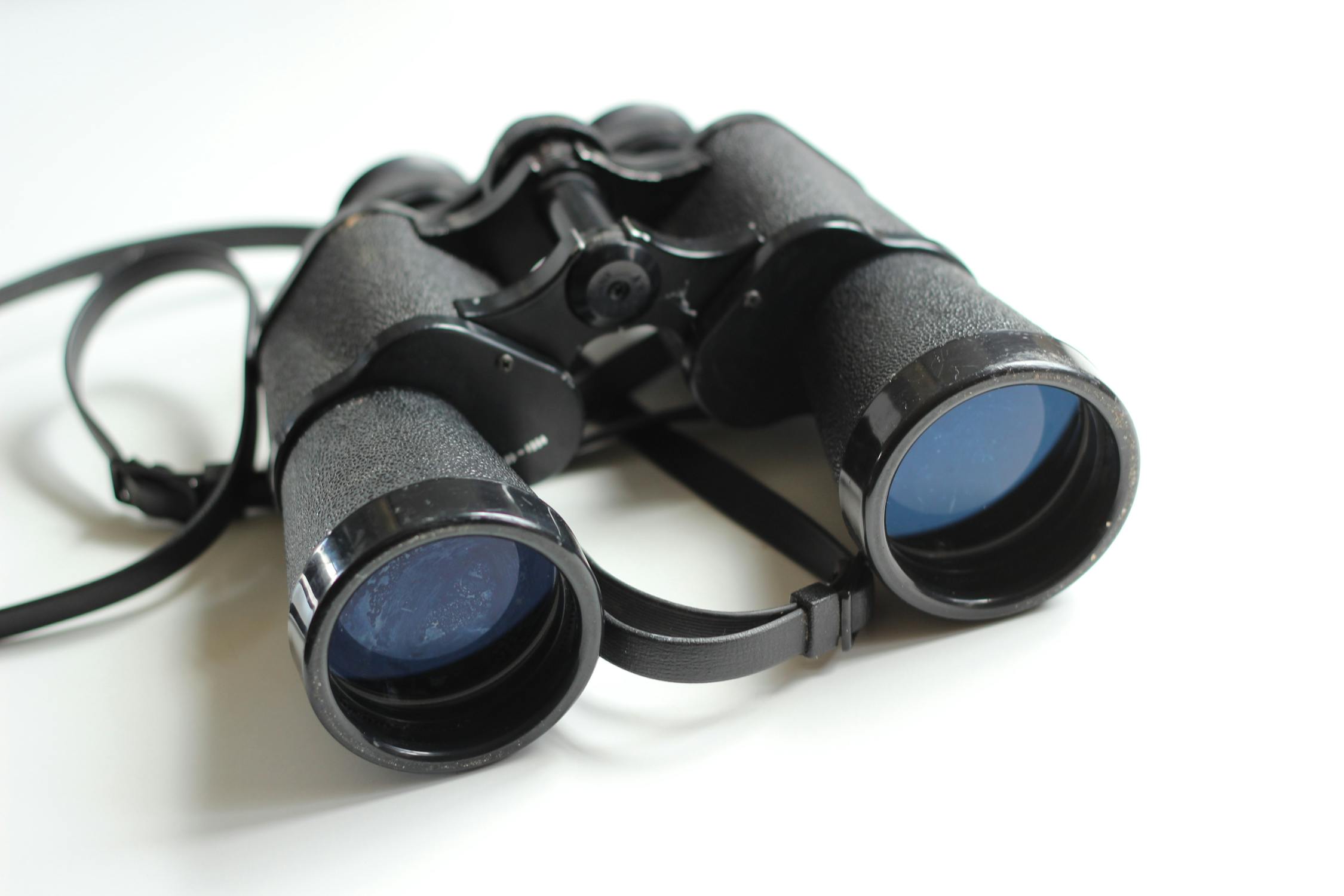 Experienced workers are also great for spotting problems that may occur. Sometimes, you might do everything the way you are supposed to, but there is still room for trouble. Because of their experience, our workers can notice these little things, and stop them before they happen. This is yet another reason why we are one of the best moving companies in Florida.
General Information
Elevation
13 ft
Transportation
Palm Tran, Tri-Rail, CSX Trans, Florida East Cost Railway
Attractions/Rec
Mizner Park, Town Center Mall, Red Reef Park, Sugar Sand Park,
Mayor
Scott Singer
Boca Raton by the numbers
Now that we have discussed our moving services, it's time to take a look at the beautiful city of Boca Raton. First, a little information about the city itself.
Boca Raton is a city in Palm Beach County. If you like the south, you will enjoy the fact that it is the southernmost city in the county. The population of the city is estimated around 95,000, although as much as 200,000 people live with the Boca Raton postal address. This is due to the development of neighborhoods such as West Boca Raton.
The city has also gained a lot of population in recent years since it is an excellent business center too. Being close to Miami (around 43 miles), and a principal of Miami metropolitan area, it is quite attractive for both startups and big corporations. It is also a great shopping destination, having the largest indoor mall in Palm Beach County.
Boca Raton climate
Boca Raton's climate is the tropical rainforest climate. Unlike tropical climate, here you do not have a dry season – all months have an average precipitation above 60mm. The seasons don't really change – it is always hot and wet – with a lot of rainfall. However, be prepared for the sudden temperature drops from day to nighttime.
In Boca Raton, you can expect sunny days most of the year. Nevertheless, the hot season (from June through September) can be followed by daily thundershowers. In the winter, the temperature can reach the 70s and 80s, while during the summer, it can climb up to the 80s and even low 90s.
What to do and see in Boca Raton?
After the move, while adjusting to a new home, you will want to go around and explore the city. Here are the things you might want to do and see.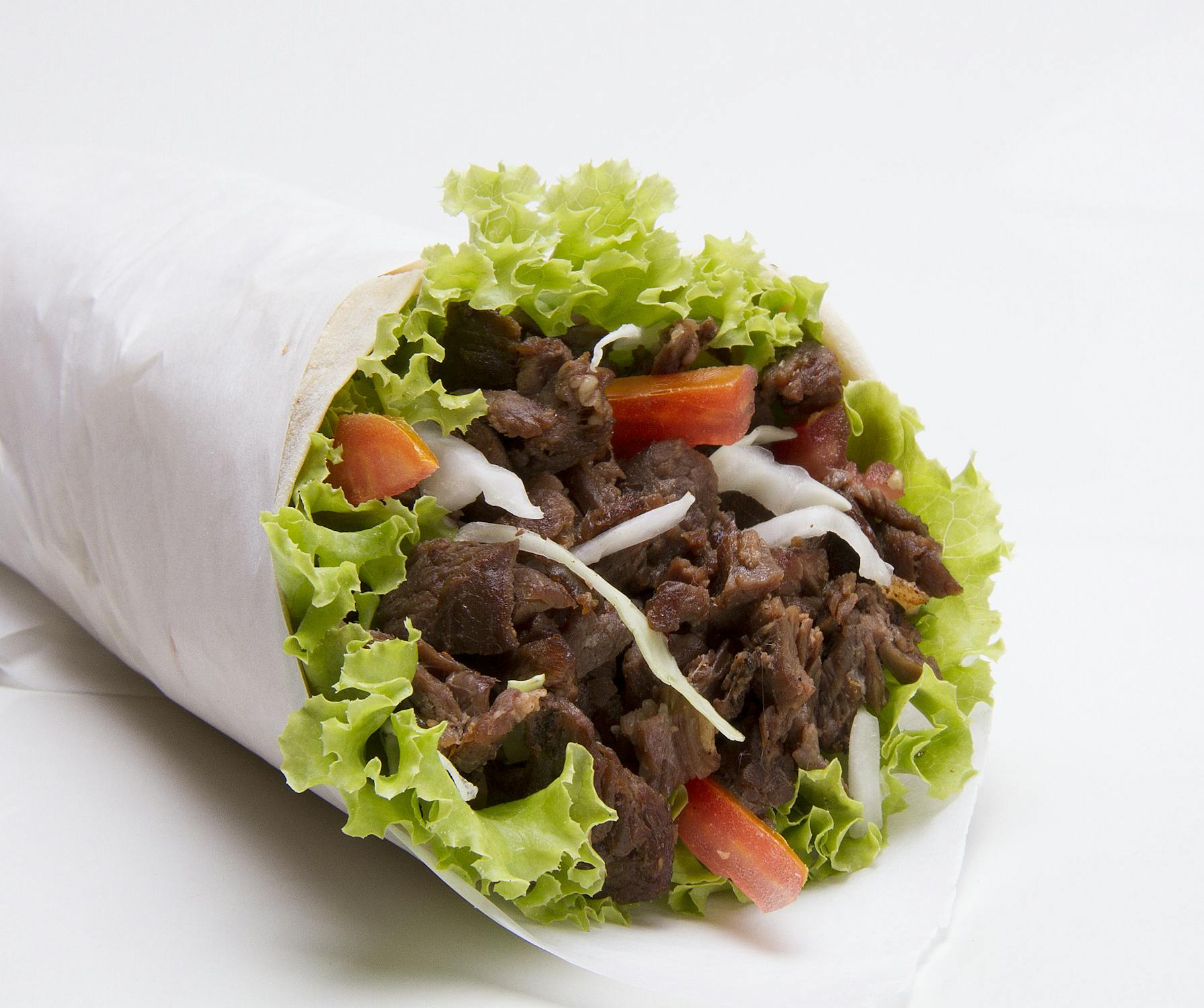 First, there are a lot of festivals and events held in Boca Raton. If you move during any of these, you should grab the first chance you get to see them and participate. First, during the spring, there is the Festival of Arts BOCA. It aims to promote arts and raise the quality of life for the citizens of the city.
On the other hand, during the fall, there is the Brazilian Beat Festival. But that's not the only culture you will get to meet. During the last year of January, Boca Raton also hosts one of the largest Greek Festivals in southern Florida. Tens of thousands of people visit Yamato Road, where they can try authentic Greek cuisine, and also watch Greek dancing and listen to music.
And if you are a fan of shopping, there are two spots in the city you must hit. First, the Mizner Park – a lifestyle center in the downtown area. It has shops, boutiques, as well as housing and a theater. The second place is the Town Center Mall, which is the largest indoor shopping mall in the county.
As you can tell, there are many reasons to call the best movers Boca Raton has to offer!
Rates
Crimes (Violent)
242
Elementary School
12
Middle Schools
5
High Schools
4
Colleges (If Any)
Lynn University, Florida Atlantic University, Palm Beach State College
Boca Raton moving services
Even though Boca Raton is a gorgeous place to live in, moving to Boca Raton could be a troublesome experience. This is why our movers Boca Raton s are here to make sure that you get to focus on the beauty of this city. Meanwhile, we will take care of all the heavy lifting in the background. Our highest priority is high customer satisfaction, and it is because of this that we try to do everything in our power to see that your demands are met. The testimonials we had so far witness our customer dedication and desire to fulfill all given demands. Combination of high-end equipment and extensive years of experience bring for the unique customer experience we offer.
Our portfolio of services is extensive. It covers everything from the moment you decide you wish to move until you reach the final destination. We cover everything from packing to unpacking and everything in between. If by any chance you have the need of storage units – we have you covered. If you wish to be super safe by purchasing moving insurance, we also have you covered. We are going to be your one-stop shop in the moving department. Everything you need or think you need, our movers Boca Raton will be able to provide you with. All the while our primary objective is your satisfaction. All we wish is for you to somehow enjoy your move, and a beginning of a new chapter in your life, while we take care of all the tedious work that goes along with it.
Household
Poverty Rate
9.30%
Median Income (Household)
$68,962
Average Commute
18.8 mins
We take pride in the level of service we offer. This is why we are strongly confident that our movers Boca Raton will be able to pull together anything you might need. All in favor of making your household move a pleasant experience.
Investigating the site of the move
Our standard moving services range from simply showing up, loading everything in the truck, transporting it to the final destination, and unloading. This all sounds quite simple, but there are really layers of finesse to it. Before anything really takes place we love to take the time to talk to you and get to know you. Furthermore, our movers Boca Raton wish to get to know the site of the move better and closely inspect all the elements in it. The devil hides in the details, and no detail can beat the keen eyes of our professional. So, before making any arrangements and estimates, it would be lovely if you would allow a few of our agents to step out to the field and inspect the site of the move.
This is one extra step we always wish to take for our potential customers. By doing so we achieve more than a few things. First, we get to meet you, face to face and speak normally. You are then able to walk us through the entire site and express any concerns you might have first hand. This way we already build rapport with you, regardless of whether we decide to cooperate or not. We believe that getting to know each other this way will build a great foundation for our relationship. And our movers Boca Raton are more than willing to go that extra mile for you.
Packing services
Amongst many of the tedious tasks our customers have, the top of the list is made by packing. In a vast number of cases, people tend not to wish to pack themselves. This is perfectly understandable for this is one overly annoying task that most people avoid doing. Or at least dread doing. This is why we decided to offer complete packing services, with color coding and schematics creation. Again, all we offer is to make your move as comfortable as possible. We ultimately wish to make the moving experience actually enjoyable for you. However, in spite of our best efforts, this is, sometimes, impossible. But we take satisfaction in making it at least a bearable, stress-free experience.
So, if packing is a deed that causes you to stress, we will gladly take it away. Also, there might be certain things that you absolutely hate doing, but are not on our list of services. Our movers Boca Raton will gladly listen to you and hopefully determine what it is that we can do to help. The more we can take off your plate, the happier we will be. And thus the happier you will be. This is our secret recipe for building a good customer relationship. We listen and we talk to you. We communicate. And lastly, we create rapport.
Storage units
In case you are dealing with a long distance move, or you simply have a time gap between the relocations, you will want to find good storage units. There is an endless list of belongings that can be stored in a storage unit, but we will name a few more common ones. With commercial relocations companies usually like to rent storage units to safe keep either their documentation or some IT equipment. In order to make sure that everything is well kept, the items are not stored in trucks and temporary warehouses, but rather actual storage units. The storage units in question are usually climate controlled, meaning that the inside temperature can be set to fit whatever need you might have. Furthermore, the storage units are very secure rooms that either have security cameras or security guards. Or both.
At the end of the day, the return of investment from getting a storage unit is the fact that all your belongings will be extremely safe and well protected. However, there is a plan be that protects you in case something goes wrong. It is ignorant to say that there are no unforeseen circumstances that might give the entire thing a turn south. In spite of how well trained and professional we are – accidents happen, and it is better to be prepared for them. This is why our movers Boca Raton offer additional insurance with our storage units. This is that extra little step that protects your most valuable belongings in case of an unpredictable flood or an earthquake. There always will be things you can't predict, but you can always be prepared for them.
Moving insurance
Every solid moving company should be able to offer moving insurance as part of their portfolio. Moving insurance is probably one of the most important things you can spend money on during the move. As mentioned before, our movers Boca Raton consist of teams that were extensively trained and were given the best possible equipment for the job. Still, there are things that could happen even to the best of the best. Accidents can happen. Moving insurance is something that helps you save a lot of money in case such an accident does happen. Furthermore, moving insurance gives you one very important thing – peace of mind. 
Let's take a look at a hypothetical scenario. If you were to be moving, with a lot of furniture and boxes, moving insurance is something that should be of imperative importance to you. Imagine taking one very expensive piece of furniture down a flight of stairs. During the carry, a small piece of stair broke apart under the boot of one of our agents, and the whole item went tumbling down. First, your moving agents might have gotten hurt. But your expensive and unique furniture is almost certainly destroyed. In a scenario like this, if you haven't purchased moving insurance, you could find yourself in a whole lot of trouble. However, with moving insurance, any and all damages that could have gotten to your belongings would be heavily compensated.
Moving insurance may incur some additional costs at the beginning of it all, but in the long run, it is something that we recommend to all our customers. The amount of money this can save in case of an accident is totally worth every single penny invested.
Why us?
There are plenty of reasons as to why our movers Boca Raton are the best option in the neighborhood. But the one we take the most pride in is our dedication to you. It never is or will be about us. Every step of the way we will be focused solely on you and your needs. We constantly bring to the forefront of everything the communication we have. If we are able to hear everything that you are saying – we will be able to deliver 100% of what your needs are. There would be no room for misunderstandings and miscommunications. You talk – we listen. And we do it with pleasure!
This way we will know exactly how to adapt our long years of experience towards your exact needs. We will be shaping our expertise around your needs, and we assure you that you will get this nowhere else.
Aside from this, we are a registered company that is completely legit with all paperwork and necessary licenses. We operate in a completely legal way so you are, in turn, completely protected from any type of potential fraud. 
Fraudulent movers
Fraudulent movers are not that new, as a term. They have only increased in numbers, greatly. They are something you should definitely look out for. Fraudulent movers usually enforce their frauds by persuading you that you save money by hiring them. They offer incredibly low prices, but this should be your first warning sign. If something is too good to be true – it usually isn't. And this is the case with the price they offer. The majority of people got hooked by their scams with the low prices they offer. When we say low – that comes down to more than 50% less than the lowest priced moving company. Logically, as soon as people see this they immediately wish to hire them as their moving agent.
Little do they know, and less did they check, that they are dealing with a fraudulent, non-existent company. Given that the company is not registered – it is extremely difficult to track it once the scam takes place.
So first initial warning lights you should have – extremely low prices and no registered company. This alone should be enough for you to turn around and give up on the whole ordeal. The scams that can happen are abundant. Some fraudulent movers might be taking your belongings hostage until you pay a ransom. Others, on the other hand, might just steal all your belongings, never to be seen again. Lastly, you have those who seek a downpayment in advance. This should be your third most obvious warning light. No legitimate moving company will ever ask for any money in advance. These frauds, however, ask for the money in advance and this becomes the last time you ever heard about them.
Most definitely a moving company you can trust! The entire Moving Kings team were amazing! The movers worked so hard packing and loading our items, and I received delivery as promised.
Jason Stein
07/12/2017
Moving kings has provided me with outstanding services. I could not have gone with a more trustworthy company! Everything went smooth sailing, from the moment I booked, up until the day of delivery...
Raveesh Kumar
06/12/2017
I was relocating from Maryland to Miami Beach Florida, the second I posted my information looking for a quote I got hundreds of phone calls. I received many different prices and I spoke to many different...
Brenda Shea
10/10/2017
I was relocating from Maryland to Miami Beach Florida, the second I posted my information looking for a quote I got hundreds of phone calls. I received many different prices and I spoke to many different...
Brenda Shea
10/10/2017
Here is a quick summary of my experience with Moving Kings - feel free to read below for a more in-depth experience: -Customer service was great with communication and clear about expectations..
David Goldstein
11/05/2017
We moved 1,146 miles away to be with our children and grandchildren, I went online for quotes and got about 40 phone calls. Moving Kings had a good rating and we liked everything that was included in...
Mike G
21/06/2017
Why Choose Us?
We offer in-home and over-the-phone estimates
Our movers will load and pack your household
Your items are fully bonded and insured while in our possession
We do our own deliveries
We have a great referral program Get $100 for referring family and friends
Moving Kings Florida Pick-Up Locations